September Org Design Wisdom: The 10/20/70 model of learning and development is the only way to learn the complex skill of organization design.
While learning organization design in a classroom will give you a baseline understanding, it will not lead to mastery…Only a consistent dose of feedback, learning and experience will do that. That's one of the reasons you should consider getting your organization design training with OTM.

Learn more about applying the 10/20/70 model to you and your team's skill development. Sign up for our upcoming organization design masterclass on 7 - 9 January 2020 in Phoenix, AZ.

---
New This Month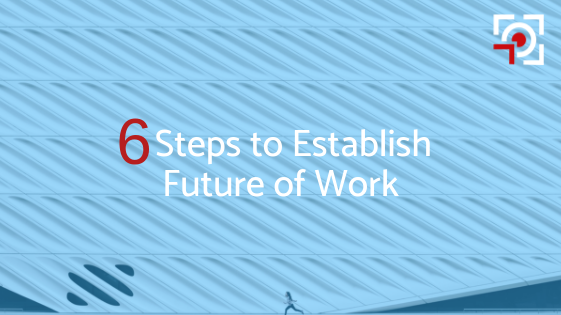 The current working environment is characterized by constant change.
It's been likened to the Industrial Revolution back in the late 18th and early 19th centuries when society adapted to the switch from a self-contained subsistence way of living to one dominated by trade, and the organized creation of products and services based on specialism, mass production in factories and economies of scale.
We are now a society in transformation with the phrase, The Future of Work, often used to allude to the growing alignment of people's work and personal lives, in addition to hypothesizing on various technology and design scenarios. The Future of Work is being shaped, in the main, by two forces: technology and social.
[ut_button color="red" target="_self" link="https://on-the-mark.com/steps-to-establish-future-of-work" size="small" ]Read More[/ut_button]
---
Upcoming Events
HRPS Conference Presentation: Employee Life Cycle Operating Model

October 27-29, 2019 | Boston, MA
Alastair Robertson, past CHRO of Kingfisher and Mark LaScola, Managing Principal, ON THE MARK, will be delivering a plenary presentation during the Boston HRPS Oct 2019 Conference unveiling the Employee Life Cycle Operating Model. They will tell the story behind the development and implementation of the Employee Life Cycle.
[ut_button color="red" target="_self" link="https://on-the-mark.com/plenary-presentation-information" size="small" ]Register Here[/ut_button]
---
Request an EXECUTIVE BRIEFING!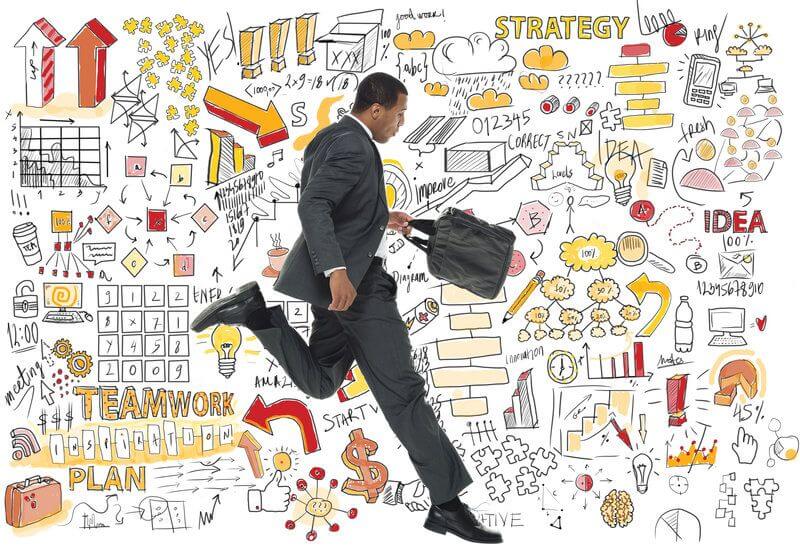 Please request an intimate executive roundtable aimed at C-Level Executives and Senior Leaders led by Managing Principal Mark LaScola or Peter Turgoose, Senior Consultant of ON THE MARK (www.on-the-mark.com), who are two of the world's leading practitioners in organization design having completed close to 450 redesigns, cross-industry around the globe over the last 30 years, in the critical conversation regarding When to Know it's Time to Modernize Your Operating Model.
[ut_button color="red" target="_self" link="https://on-the-mark.com/events" size="small" ]Register Here[/ut_button]
---
Recent OTM Article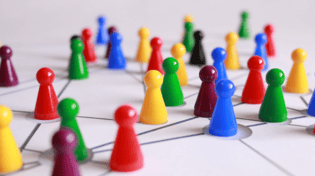 The Importance of Organizational Structure
Dan Schmitz
It is in the relationship between competitive strategy, value chain, and structure that the importance of organizational structure is clearly recognizable. Read more...
Ambidexterity: Design concept or design constraint?
Peter Turgoose
An Ambidextrous Organisation delivers a strategic intent to be innovative and responsive, while also continuing to deliver effectively and efficiently. Read more...
---
OTM Team Member Spotlight: Dallin Whitfield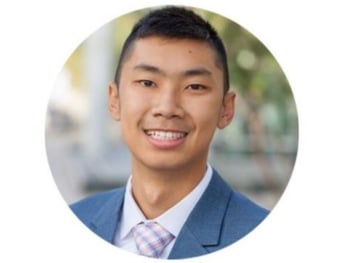 Dallin has been with the ON THE MARK team now for a full year as a Support Consultant. So far he has taken on projects in a number of different functions and industries including Finance, Education, Non-Profit, Technology, and various other stemming areas during his first year. Recently he has also taken on a role as a content manager with ON THE MARK working closely with the team to produce original and updated content on everything in the Organization Design world.
After his first year he shares with us some of his favorite learnings and subjects so far since being with ON THE MARK.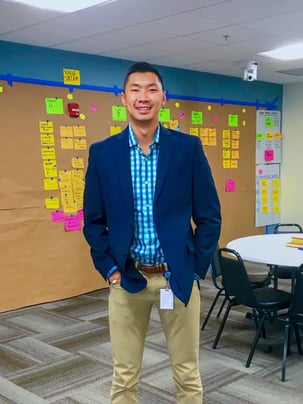 "Since being with OTM, I have gotten to learn a lot about some of the complexities of organizations of various sizes and purposes. It has been a pleasure to be working with a very knowledgeable team in addition to our amazing clients making it a great place to learn. One subject of learning for me that has stuck out has been around strategy. Although I think me talking about strategy might seem like quite a palpable subject that every business generally thinks about and has, I have gotten to learn about the high importance of having a CLEAR strategic direction before doing any design work."
When not working, Dallin resides in San Diego, California where he enjoys eating good food, being outside, and going to the dog beach.
[ut_button color="red" target="_self" link="https://on-the-mark.com/about/" size="small" ]Learn More[/ut_button]