November Org Design Wisdom:Technology is a capability for which we design a role.
Peter Turgoose, Senior Consultant at ON THE MARK, shares his wisdom from his experience as an expert panelist at the European Organisation Design Forum Conference that was just held on Oct. 26 in London:
"The EODF tagged their conference 'Designing and Leading Technology Enabled Organisations'. This felt like a great focus until I asked myself the question 'Which organisations are not technology enabled?' Much has been digitised, work has been both automated and digitalised by technology, some human decisions have been replaced by algorithms, and AI is making its presence felt in all areas of work. Technological enablement of work is not a new concept!
The wisdom here is to not think that technology fundamentally changes the way we design organisations. The form of the organisation still follows its function, its purpose and its strategy. There is still work to be done and decisions to be made as value is created for stakeholders. Of course technology has a role to play, but it is just that, it is a role. If you know the capabilities of the technology available to you then you can design its role in the value stream in exactly the same way as you design roles for people. If you know what role you want the technology to play you can design it to fill that role. In the same way as you would never design around the people, you should never design around the technology - design around the work and create roles to do the work, be they human or technology."
- Peter Turgoose
---
New This Month
Customer Intimacy is Not The Same As 'Customer Focused'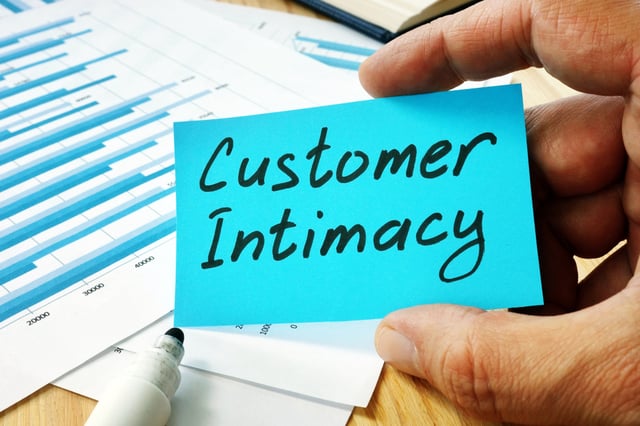 "Customer Intimacy" is a strategy that creates a strong differential advantage and engaged consumers. However, it requires a fundamental re-alignment of the organization to deliver.
Research demonstrates that fully engaged customers deliver a 23% premium in terms of share of wallet, profitability, revenue and relationship growth. However, rationally 'satisfied' customers – those that indicate 'satisfied' or 'fully satisfied' on questionnaires – behave no differently than dissatisfied customers in terms of loyalty, profitability and growth. (Manage Your Human Sigma, John H Fleming, Curt Coffman and James K Harter; HBR July-Aug 2005)
Many organizations make the error of thinking customer focus is a strategy, that providing good service and consistent quality, supported by rigorous surveys measuring satisfaction and needs is enough. It is not. This is merely an 'entry ticket', just like product quality and efficient operations. At best, it can give a temporary advantage if no one else does it, but it's easy for competitors to catch up quickly.
[ut_button color="red" target="_self" link="https://on-the-mark.com/customer-intimacy-a-strategic-choice-not-the-same-as-customer-focused" size="small" ]Read more[/ut_button]
---
Upcoming Events
High Impact Five-Day Organisation Design & Modernising Operating Models Skill Building Workshop

Nov 11-15, 2019 | Manchester, England
Join us for our 5-day High Impact Organisation Design and Modernising Operating Models Skill Building Workshop!
Based on our 30+ years of doing this work around the globe, OTM's practical organisation design skill development prepares and positions YOU to address whatever operating model challenges come your way.
This workshop is intended only for internal change agents and organization leaders.
[ut_button color="red" target="_self" link="https://on-the-mark.com/events" size="small" ]Register Here[/ut_button]
---
Recent OTM Articles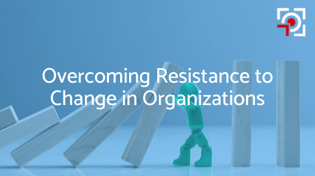 Overcoming Resistance to Change in Organizations
OTM Team
To answer why there tends to be resistance to change in organizations, first you need to understand that not all change is the same. Read more...

3 Pillars of Strategic Organization Design Governance
Mark LaScola
We break about strategic Organization Design Governance to take a look at a few components: business-as-usual, strategic review, and the value of HR. Read more...
---
OTM Team Member Spotlight: Reaghan Gittin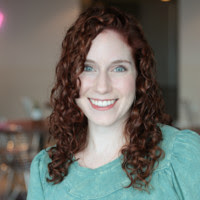 Reaghan recently joined the ON THE MARK team as the Marketing Manager. Her prior work centered around digital media where she worked with some of the buzziest providers of digital content. Focusing on content strategy, brand building, and audience development allows her to take a unique perspective to marketing. So far she says, "I love being able to build the big picture and strategy, while also executing on each marketing component and optimizing our efforts."
Through her work at previous companies, she knows first-hand the different types of issues that companies of various sizes experience. She's also excited to bring her professional experiences together with her degree in Psychology from the University of Southern California.
Outside of work, Reaghan spends time with her dogs, Quincy and Queso, checking out book stores, and going to yoga.
[ut_button color="red" target="_self" link="https://on-the-mark.com/about/" size="small" ]Learn More[/ut_button]