July Org Design Wisdom: Never design more than 75% of the operating model prior to implementation…
This OTM wisdom is a twist on and extension to Albert Cherns' Organization Design Guideline #2: Minimum Critical Specifications or said another way, "design no more than is absolutely necessary."
Over the years, OTM has applied this wisdom to not only the actual operating model detail but also to the design process itself. You may ask why that is. It's to safe-guard against "over-engineering" an operating model causing those who are left to implement it with no choice but to circumvent and work around the final product.
Think of it this way: if you don't leave room for the people who have to work in the new work system (enough room to make it their own and add their own brilliance to the new operating model) they will find a way to do it, even if it means subverting the new design.
Why is that?
It's because all humans are naturally creative and it's how we are wired as human beings. At OTM, we call this "white space."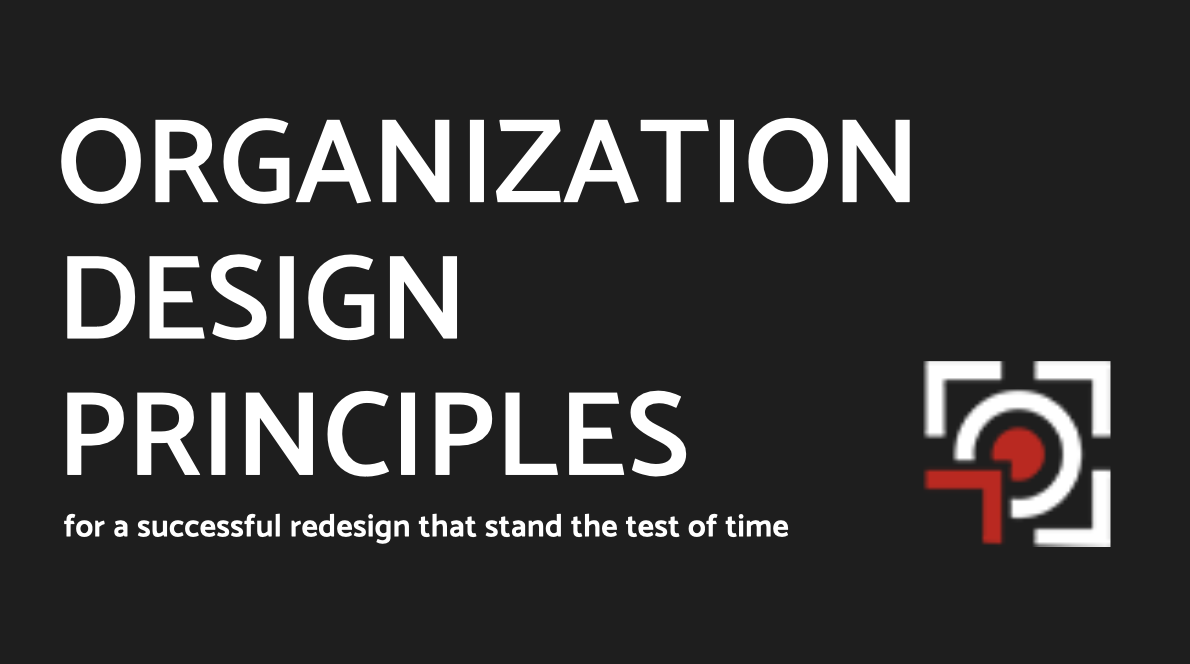 9 Organization Design Principles for a Successful Redesign

In 1976, Albert Cherns, a British Engineer and author of The Principles of Sociotechnical Design published in the Journal of Human Relations. Vol 29, 1976, gave a presentation at Loughborough University on his Principles of Organization Design. These principles are a gold mine of practical wisdom for today's practitioners and stand the test of time, even today. This article builds on Cherns' Nine Guidelines of which OTM has applied in close to 450 redesigns and operating model modernizations around the globe over the last 30 years.
If you're interested in effective organization design, then you'll find it useful to adopt a set of organization design principles.
Organization design principles inform decisions about both process and content of design work. Be careful with these principles. They alone don't make a design specialist. You cannot hand these ideas to an HR generalist and assume a good design outcome.
If you believe your organization has design opportunities, conservative advice is to contact a specialist in the field. You are looking for help among those who have a coherent set of organization design principles and experience applying them to real work. The benefit is a much higher probability for a successful design outcome.
[ut_button color="red" target="_self" link="https://on-the-mark.com/organization-design-principles/" size="small" ]Learn the 9 Principles of Organization Design[/ut_button]
---
Upcoming Events
OTM Webinar: Collective Genius: Leveraging The Power Of Group Work For Better Decision Making, Problem Solving, and Sustained Action

Wednesday, 24 July, 2019 - 8AM PDT
Presented by: Mark LaScola and Dennis Skinner - Master Facilitators with over 65 years of combined experience in solving real business problems and achieving big results.
Date: Wednesday, 24 July // Length: 75 mins
Start Time: 8 AM PDT, 9 AM MDT, 11 AM EDT, 3 PM GMT, & 7 PM Dubai time Thursday, July 25th at 1 AM Melbourne time
[ut_button color="red" target="_self" link="https://on-the-mark.com/events/" size="small" ]Register Here[/ut_button]
---
OTM MASTERCLASS: High-Impact Organization Design Masterclass

August 20-22, 2019
Three days of action-packed, hands-on learning. Learning will occur through real-world practice and application using case studies and/or real projects. The time spent will be highly interactive with at least 50% of the time spent in hands-on learning. Participants and teams are encouraged to bring real projects to this masterclass.
[ut_button color="red" target="_self" link="https://on-the-mark.com/events/" size="small" ]Register Here[/ut_button]
---
Recent OTM Article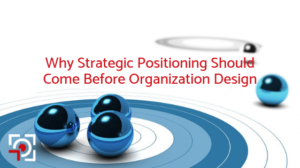 Why Strategic Positioning Should Come Before Organization Design
OTM Team
Strategy is an idea. It is intended to create efficiency and effectiveness by organizing activity and aligning decisions. Read more...
A Sustainable Approach To Business Transformation
Peter Turgoose
"People support what they help create" is part of the secret sauce that makes OTM's approach to sustainable change management most effective.
Read more...
---
OTM Team Member Spotlight: Irena Krstic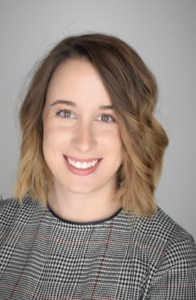 Irena joined OTM in June 2017 as a Support Consultant.
She graduated from the University of Arizona, where she majored in Marketing and minored in Spanish. Prior to OTM, Irena held jobs and internships with Quicken Loans, Avnet, Amazon, and Intel — most recently, where she was a Business Development Rep working within Inside Sales.
She has worked on 30 re-designs all over the world during her time at OTM, ranging from tech and digital projects to pharmaceutical companies. She is an experienced project manager, detail oriented and is able to listen to clients in a way that allows her to translate their needs into a practical solution that produces results.
She is involved in the Socio-Technical Systems Roundtable, a global (not-for-profit) network of business leaders, researchers, trade unionists, academics, managers, consultants, and students—who share the values, theory, and practice of "sociotechnical systems" (STS) design, with a common interest in developing more humane and effective organizations. She is currently volunteering her time as a design team member for the 2019 September conference in Los Angeles, California.
[ut_button color="red" target="_self" link="https://on-the-mark.com/about/" size="small" ]Learn More[/ut_button]