Organization design must eloquently enable strategy – especially in these challenging times for the healthcare and pharmaceutical industries.
It's hard to imagine an industry that has more on its plate than the global healthcare and pharmaceutical industry. At OTM, we have the pleasure of working with several top companies in the industries across the healthcare spectrum and we know first-hand the challenges on their agenda in both the short and the long term.
In this article, we will look at the major trends on the supply side and the demand side, and in all cases, we consider the consequence to and implications on organization design.
On the supply side of the industry, all indicators are pointing to a fast evolution (rather than revolution!), with emerging science leading to a plethora of new treatments (e.g. based on genomics and nutraceuticals), as well as to the information technology-inspired opportunity offered by big data in targeting these treatments, and mapping the relationship between so many different factors.
Of course, the pharmaceutical industry is already one that has consolidated, in its logical quest to gather economies of scale and thereby fund the risk-prone and long term nature of Research & Development. So, whilst we can expect M&A activity to continue from time to time, the drivers of organizational transformation are more likely to come from within -- from the particular strategy that's decided upon by each management team as they formulate plans for the future for themselves and their investors.
The supply side of the pharmaceutical industry is split between two very different models. On the one hand we have the high risk, long term, and high investment world of the R&D function. At the other extreme we have the FMCG-like world of selling drugs and over-the-counter products that either have lost their patent protection or never had it in the first place. Pharma companies have recognized the dual nature of their businesses over the last two decades, and put in organization designs which reflect the very different drivers of success in both models. But markets become ever harsher in their requirement for a business to know its single "gravitational pull", whether it is Product Innovation or Operational Excellence or indeed Customer Intimacy (Traecy and Wiesrsemaa). Sitting on the fence is becoming an increasingly uncomfortable exercise and tends to dilute a competitive advantage. So, we witness GSK veering towards a higher volume, commercial, market-based direction, whilst Roche chases value from a higher-priced niche model.
In this environment, in which all companies have to keep a firm eye on their investors, we then have the unedifying spectacle of Martin Shkreli raising the price from USD13.50 to USD570 per pill for Daraprim on behalf of his company Turing Pharmaceuticals. Whilst the example is extreme, the politics of drug pricing will become far more important and each pharmaceutical company will have to stand by its strategy, understand its own risk profile, and robustly defend a pricing mechanism appropriate to its desired longevity in the market.
Before we leave supply side, there are many other factors giving business leaders, HR and OD professionals something to think about. We still have the legacy situation of national and regional departments running alongside global or centralized management teams. We recently highlighted how one company, CSL Behring, brought together its worldwide Regulatory Affairs function into a single aligned Global team with support from ON THE MARK. This case study is available here by request.
Another dynamic we are seeing is the challenge of running clinical trials and the trade-offs that come with using outsource partners to conduct the study and site management of those trials. Study and site management contracts are often awarded to specialist businesses or vendor partners (CRO's) which then set up a whole set of issues that come with "outsourcing relationships" such as concerns about quality and brand deterioration. We see the tide turning now, and, what used to be completely outsourced, is now an opportunity for in-sourcing work and building a more direct relationship earlier in the product life cycle for the pharma business, as well as guaranteeing greater control over the quality of the work.
R&D itself is changing with a trend towards "open innovation" including one of its manifestations, in the pharmaceutical world, of "compound sharing" (e.g. the partnership set up this year between the UK Medical Research Council and seven drugs companies; AstraZeneca, GlaxoSmithKline, Johnson & Johnson, Eli Lilly, Pfizer, Takeda and UCB). This is a natural way to mitigate against the risk and investment required to play in this world, once the mergers and acquisitions have reached their plateau. Its use might be limited to non-core areas as there's a clear downside in the form of a potential reduction in future competitive advantage. But when open innovation is used, the impact on organization design is going to be felt.
There is, however, still room for improvement in the way traditionally-run R&D teams can improve their effectiveness. The creation of autonomous teams of scientists tasked with specific goals over a medium term with an agreed budget is a strong way of backing up the company strategy as shared with investors, and giving the company in question the time needed to see through its process to a positive conclusion without undue constant pressure. Investors want to know that there is clear accountability within the pharma business to justify their unusually long term decisions in this industry, even though no one can calculate the risks accurately. The strength of this R&D strategy coupled with clarity in accountability can compensate for some of the market's inherent uncertainty.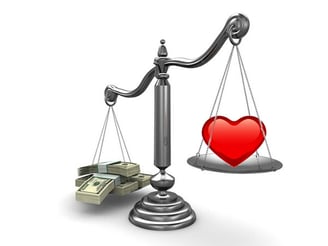 This brings us to the "demand side" of the industry. Firstly, the world's ability to pay for its treatment is not without constraint! Governments are involved in managing increasingly fraught budgetary decisions in an era which, at best, has no boom characteristics, and, at worst, continues to resemble a recession. In this context, there is a clear shift from the drugs companies holding the upper hand in the negotiating environment to a concerted fightback by the world's "procurement department" flexing its muscles in a bid to extract far better value from a growing industry. This manifests itself with tough questions regarding the measurement of outcomes and the attribution of monetary value to life saving, and life improvement, which have not traditionally demanded such scrutiny. Here, the implication is a clear message to pharma companies that they will have to adapt their organizations to incorporate a far more empathetic view of their market. You can call this marketing, but it is a far cry from traditional pharma sales and marketing tactics which have tended to play on the uniqueness of a drug's efficacy to the medical practitioners, rather than on the much more complex appraisal of the financial payback of one treatment over another for a commercial and non-medical buyer.
This represents a huge change that will impact the way pharma companies organize their outward facing business, and one that we are already discussing with several businesses.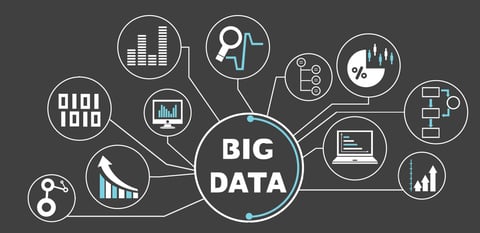 The impact of big data on organization design is an emerging topic with a plethora of articles on big data itself but very little written on the practical impacts on an organization design and operating model. OTM is leading on this topic and will release a webinar and thought piece by Q1 2016. Please register your interest here! We recognize the huge benefits big data can, in theory, bring. As others have commented, information itself offers nothing. It's the insight and what is done with this that makes a difference. So, once the necessary investment is made and accounted for, you could argue that there might be no significant design change required – it's simply the replacement of one set of data inputs with a better set of data inputs which will facilitate better decision support and wisdom more quickly. Others believe it's a game changer, and organization design amendments will be a necessary consequence. Stay engaged for a more thorough OTM investigation!
We noted in the PWC report (referenced below) that one of the conclusions is a recommendation to hire from outside to make the transition to the brave new world as rapid as possible. That makes sense; it's always good to learn from the experience of others. It also recommends the flattening of a business's shape thus impacting significantly the middle layers of management. While "shape" is a sexy organization design issue focused on by management teams and some consulting firms, it's only one minor aspect of an organization design that must be made as a basis for an intended design – not a knee jerk response to some management fad (thanks Holocracy). Arguably, shape is of equal relevance in all industries.
Mark LaScola comments "Bringing together supply and demand side factors is what every business has to do as it determines its strategy to market, future organizational design and operating model. So often though, the strategic debate happens and the org design impact follows months or years behind. This happens because Executives making these decisions are far less informed and rarely investigate at a practical level the implications of their strategic decisions on the current organization design and/or operating model. If you want to know more, you may want to join November's webinar on Organization Design Governance! (Please register here for the event on 11 November, 4pm GMT).
In summary, it's far, far better to act deliberately and with pace, seeking competitive advantage by harnessing your collective organizational brilliance skills, experience and enthusiasm as soon as you articulate a change in business direction! At minimum, an organization design and operating model should be reviewed at least annually as part of your regular business planning."
---
On The Mark's experience and passion for collaborative business transformation that's supported by pragmatism, systems thinking, and a belief in people is unparalleled. OTM has been in business for 26 years and is a global leader in organization design consulting.
---
References:
FT Innovation in Healthcare report